February 21st, 2023 Dinner Meeting
RSVP by Friday, February 18th.
Details below RSVP Form
Location
Joseph's Grill
140 Wabasha St S,
St Paul, MN 55107
Schedule
5:30 PM Social Hour and silent auction
6:45 PM Buffet Dinner and Fly Drawing
7:30 PM Guest Speaker: Rick Phetsavong
Presenter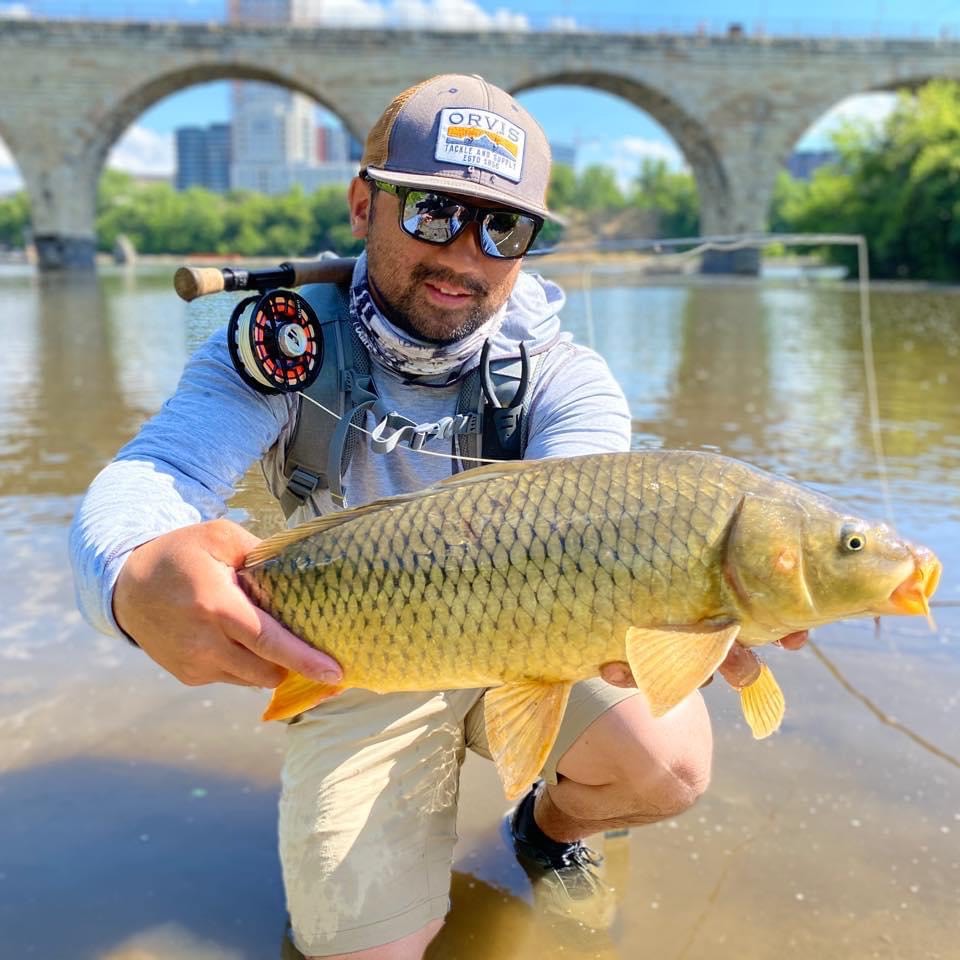 Rick Phetsavong
Our guest speaker is Rick Phetsavong, a guide for Fishing For All LLC and an educator for Bob Mitchell's fly shop.
Rick will introduce us to tight-line/euro nymphing tactics for multiple species here in Minnesota.
Covering general setup and tackle. From beginner setups to advance ones. Giving you an idea of what is possible with the tackle you have and the possibilities with having specific tackle for the technique.
We will talk about flies and fly design for euro nymphing. A basic overview of what you should have in your box and how you can change up your confidence patterns into a fly that will work with tight-line tactics.
Rick will go into the specifics of casting and presentation for euro nymphing. In this final part of the talk, we will deep dive into when and where euro nymphing is best. How to cast and present your flies, and then go over how to target specific species and fish using tight-line tactics.
He is a passionate angler and has been since he was a kid. Like many, he was introduced to fishing through his father. They did a lot of spin fishing for bass and other warm-water species. But one morning, he was watching tv shows: Larry Dahlberg and the Linder brothers were fishing for pike and smallmouth bass on a fly rod. He was intrigued and saved up his allowance and bought a basic 8wt outfit from the local sporting goods store. With a poorly tied nail knot and about 8ft of 16lb Berkeley fluorocarbon, a younger version of Rick was lucky enough to trout set into a beautiful largemouth bass, and that was the beginning of his fly fishing journey.
Buffet Dinner Menu
Buffet Dinner price is $25, payable at the door.
Roast Lemon-Thyme Chicken, Roast Russet Potatoes, Natural Pan Juice
Beef Stroganoff, Fettuccine Noodles, Mushroom Gravy, Garlic Mashed Potatoes, Sour Cream
Mixed Field Greens Salad, Vegetables, and Rolls
Please remember to bring a few of your hand-tied flies, if you would like, for our usual meeting fly drawing.